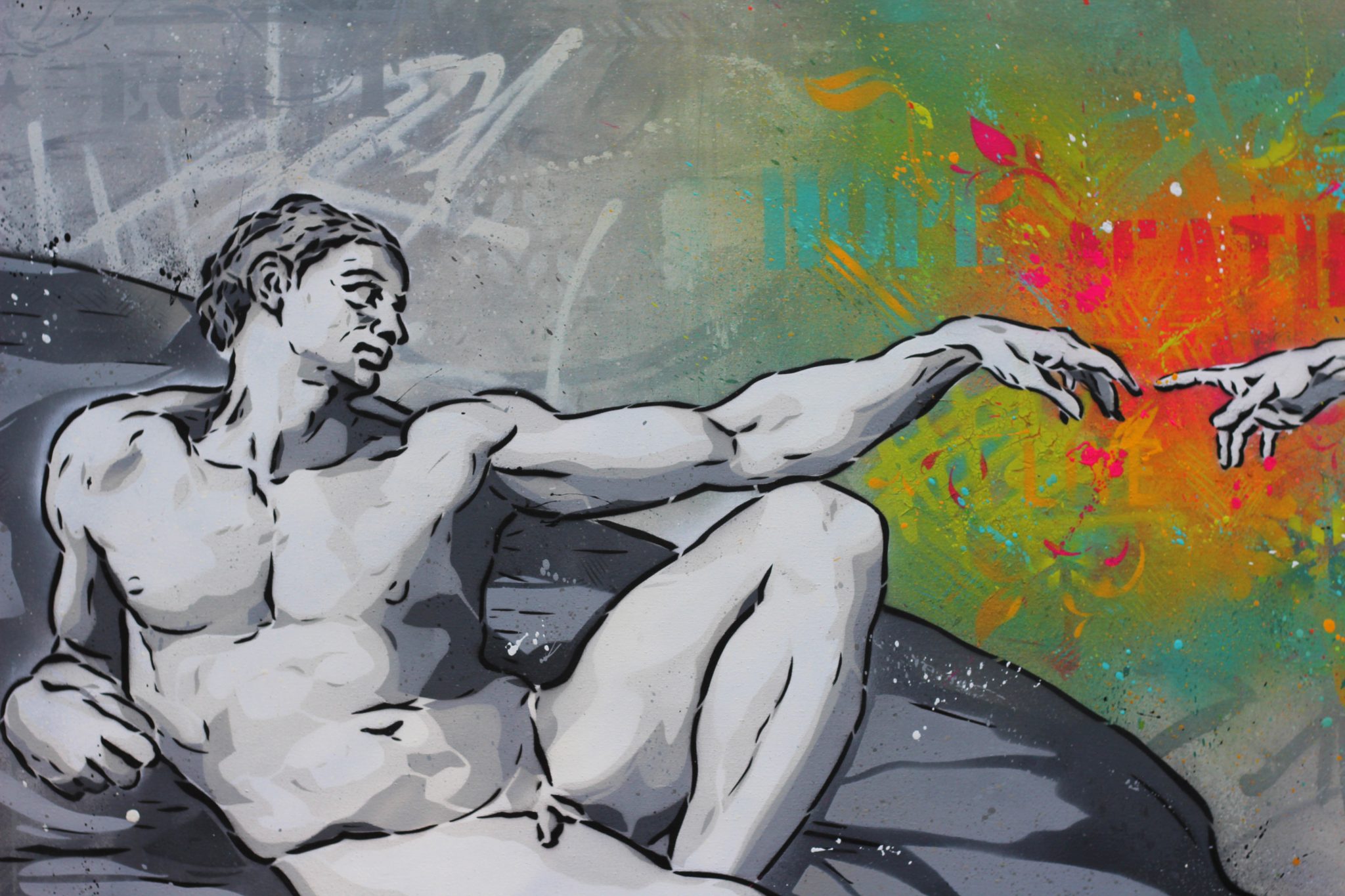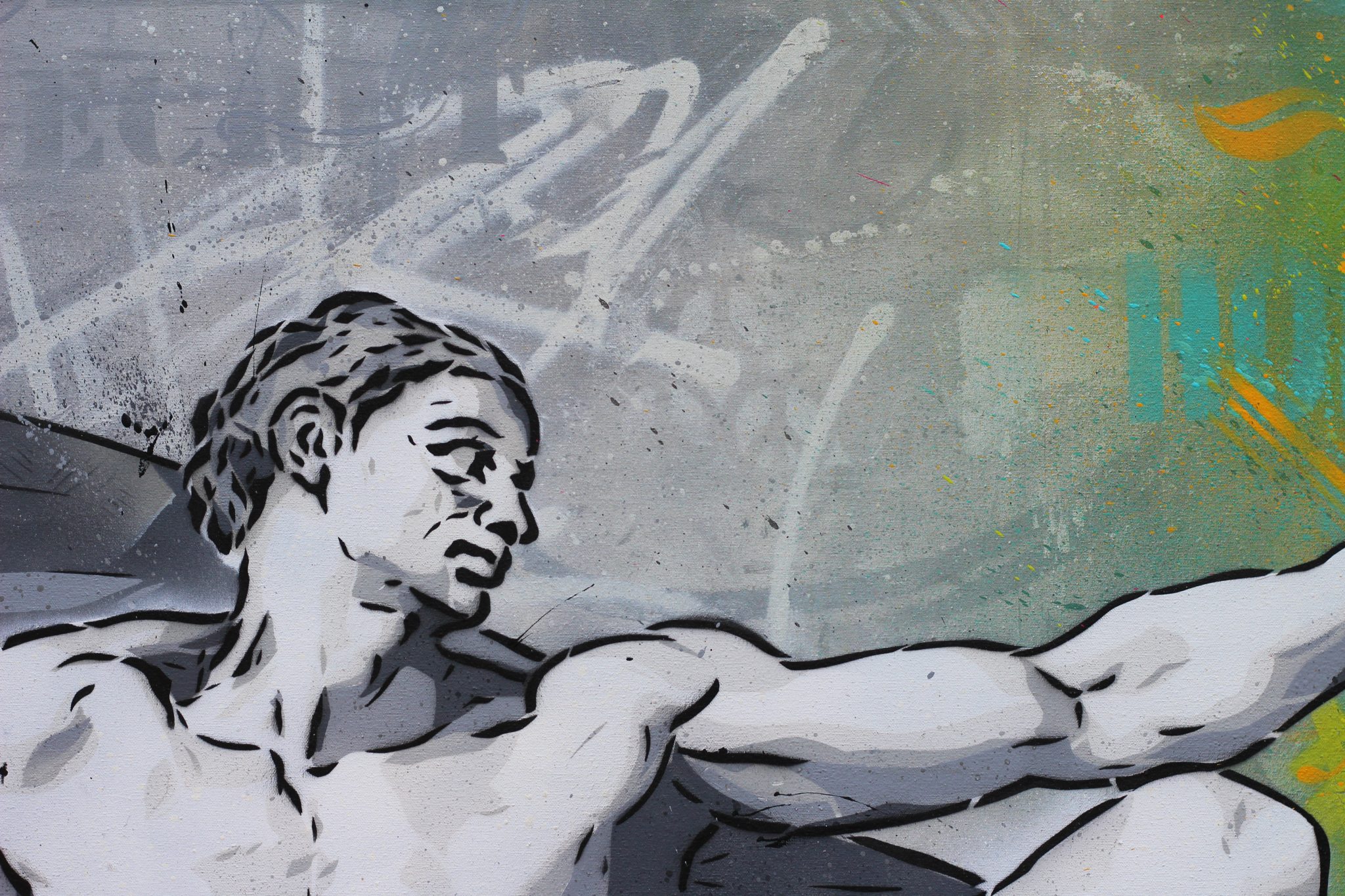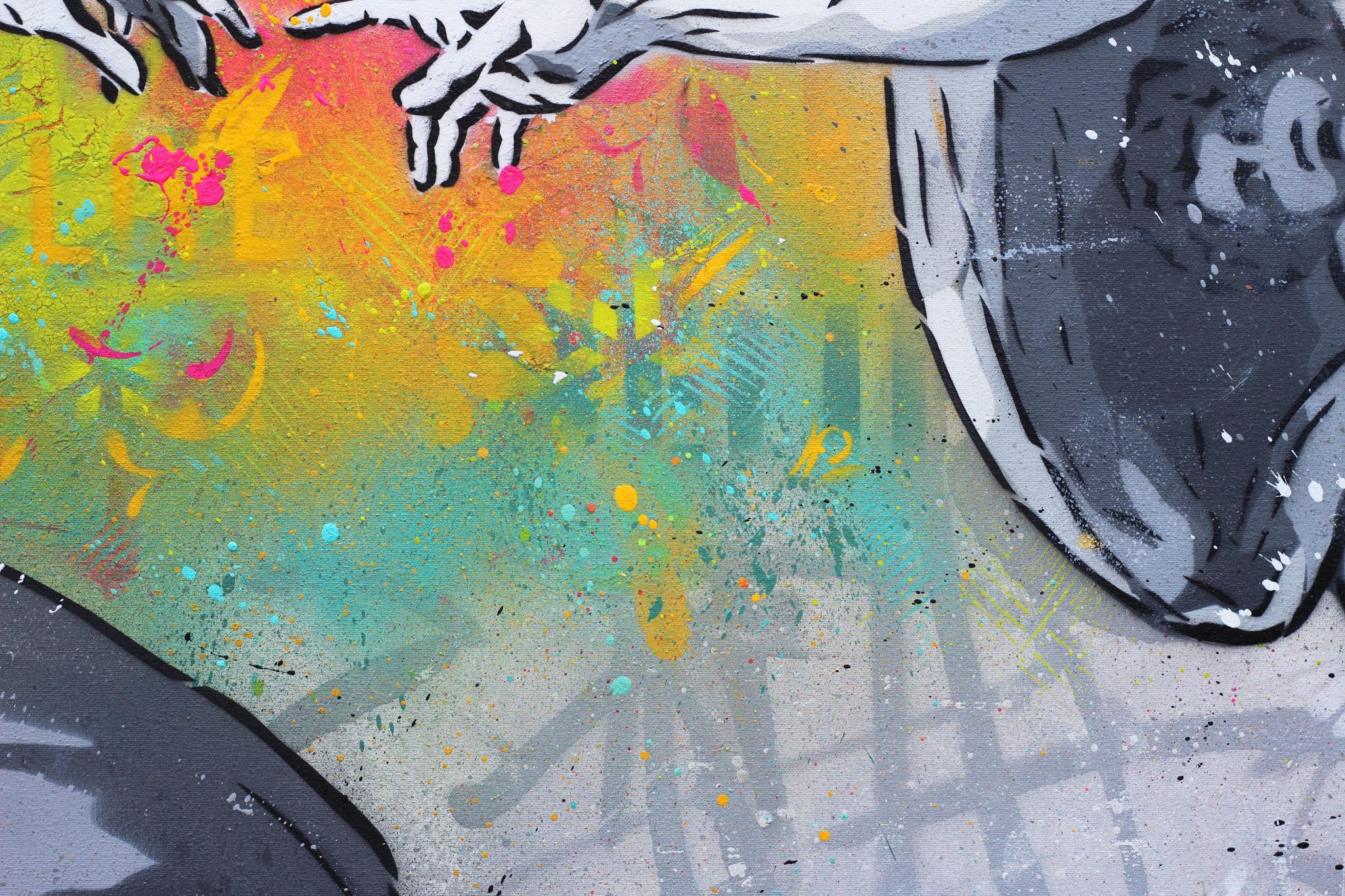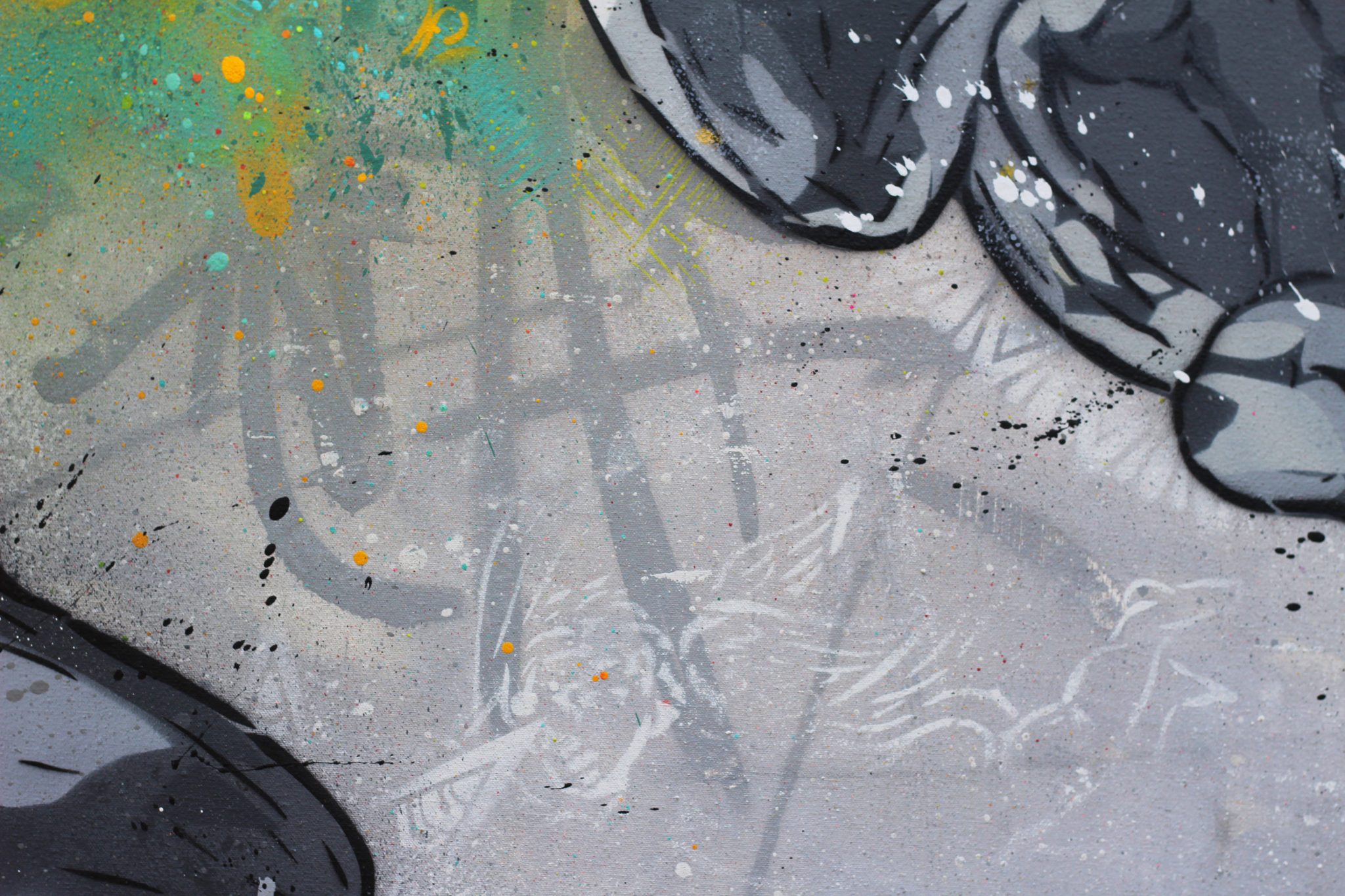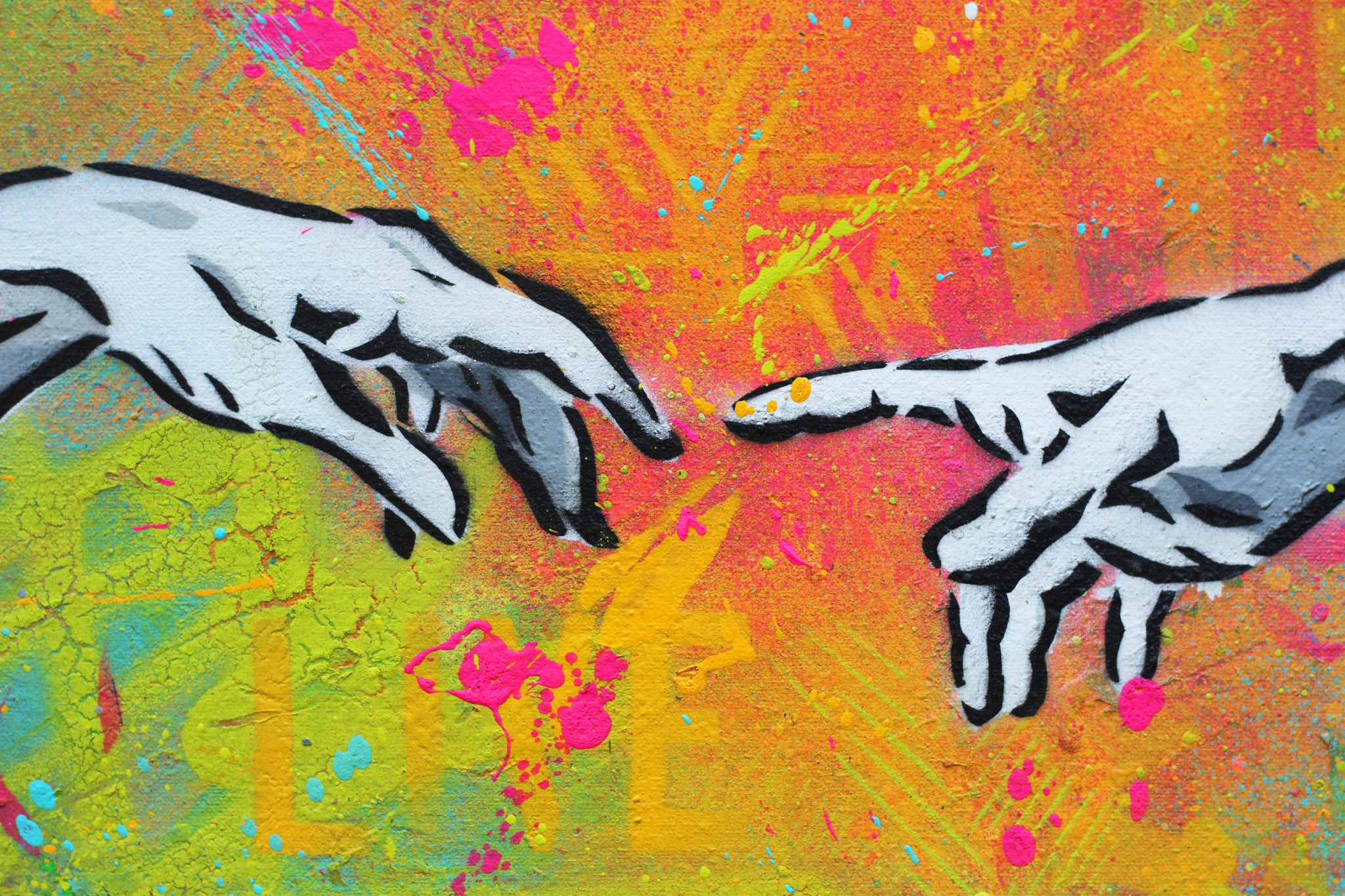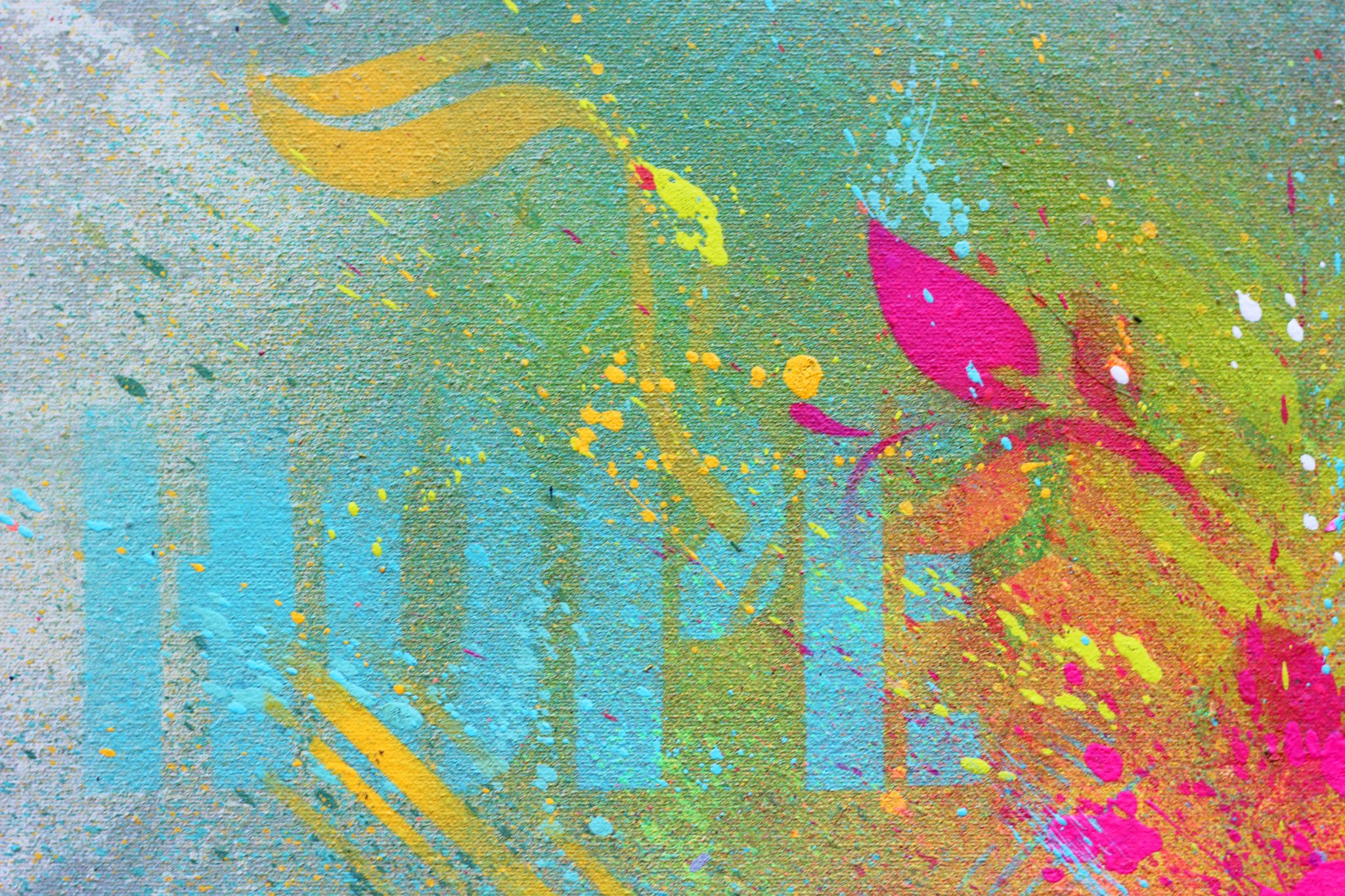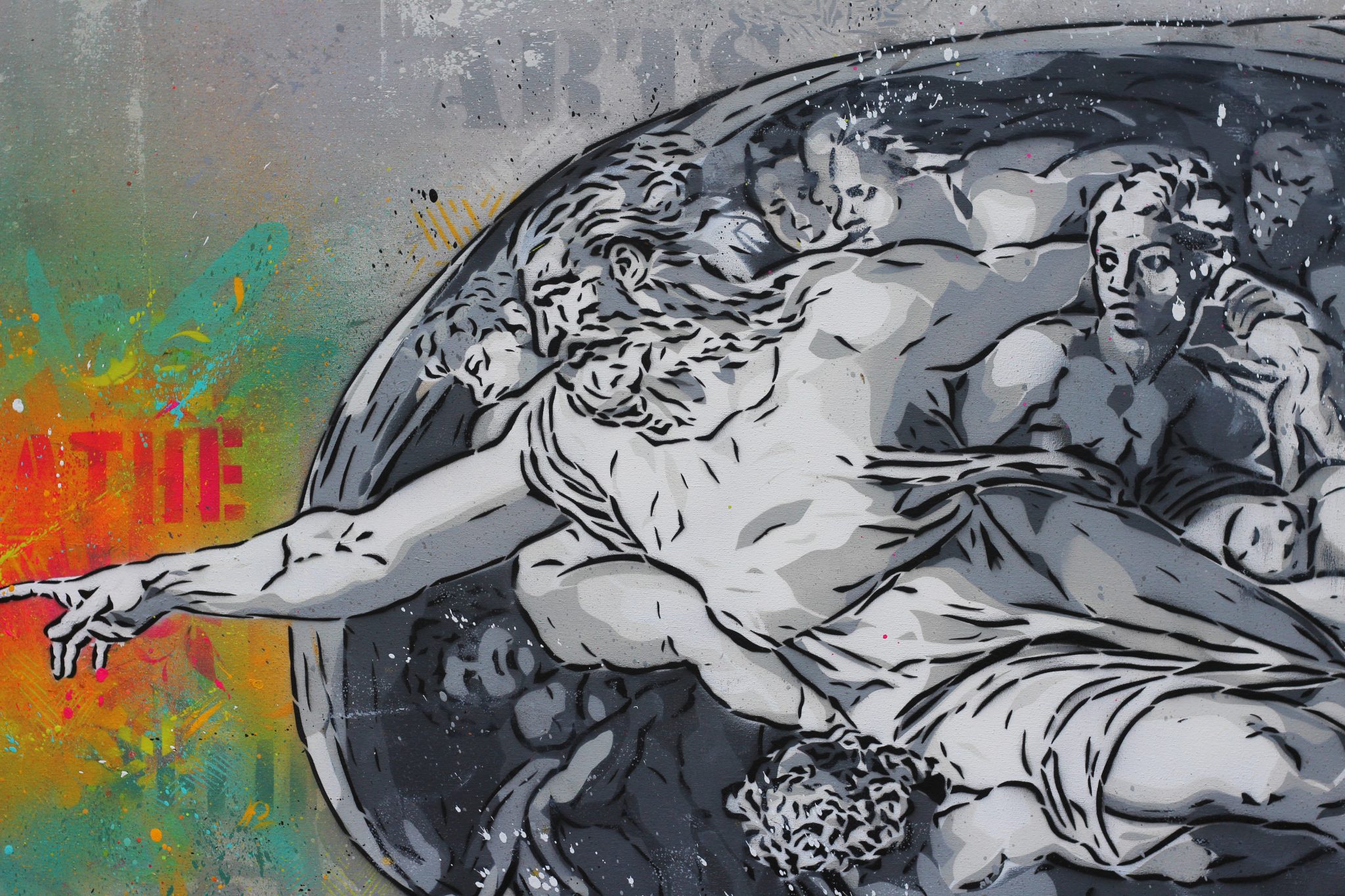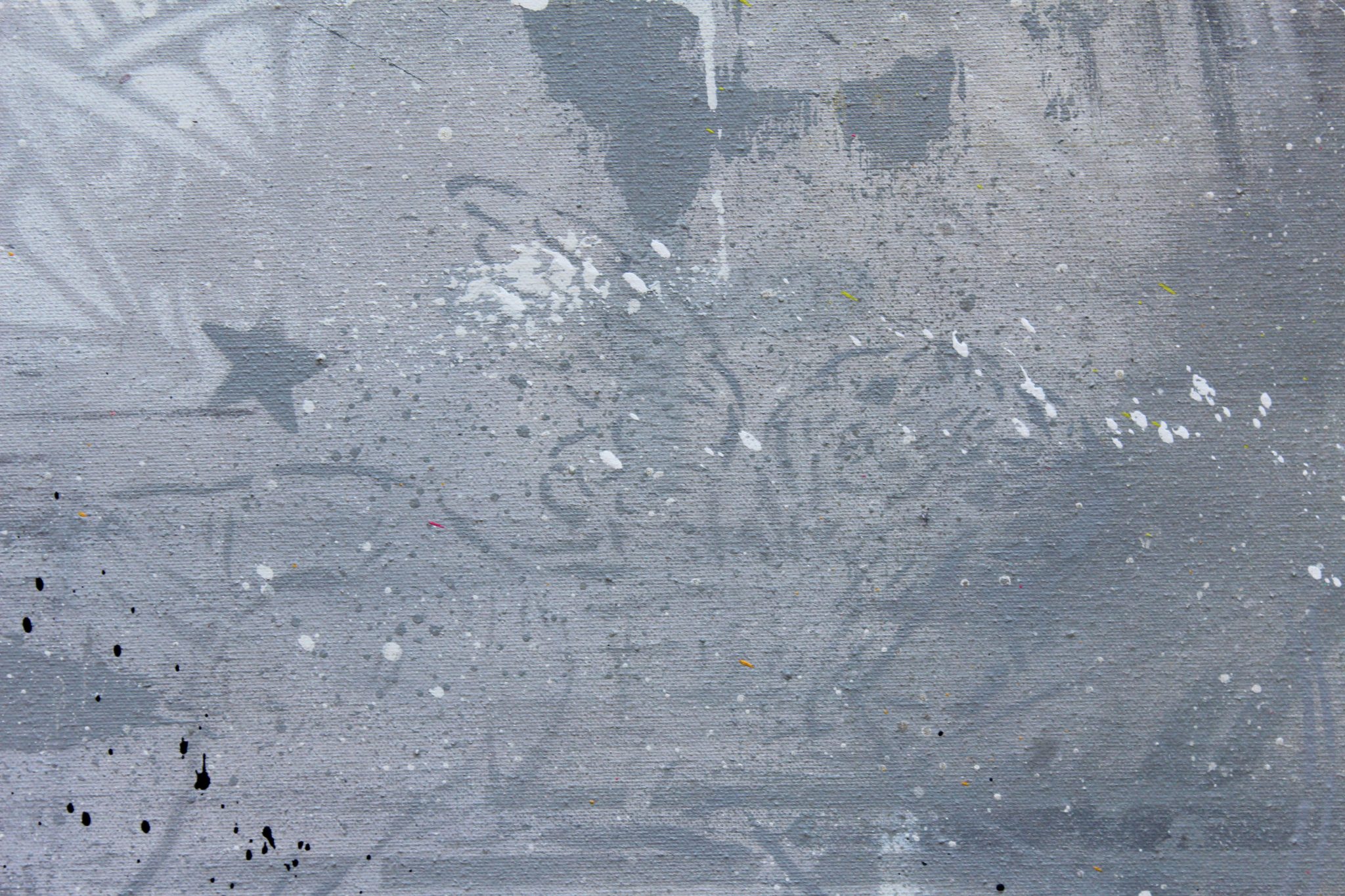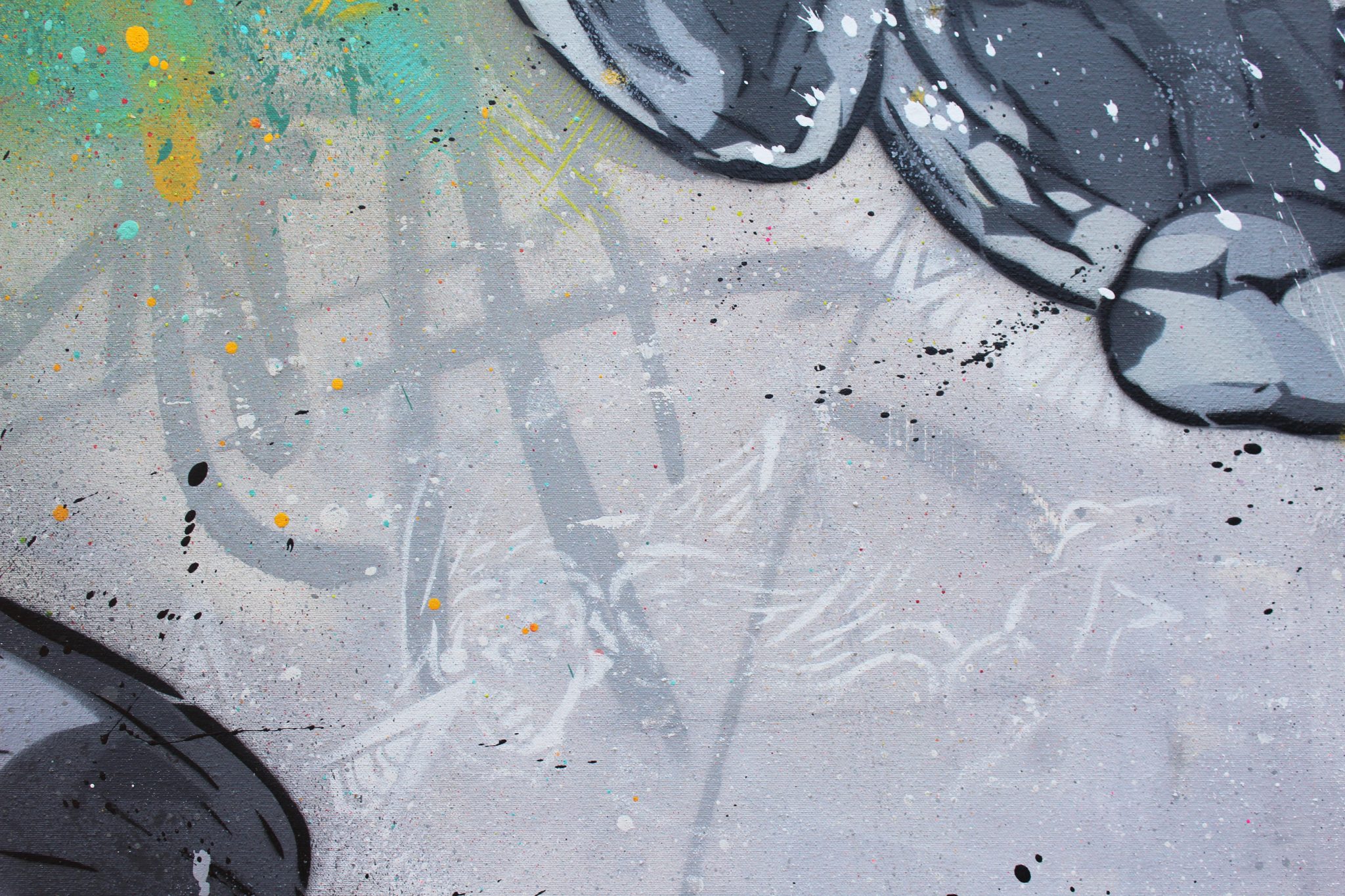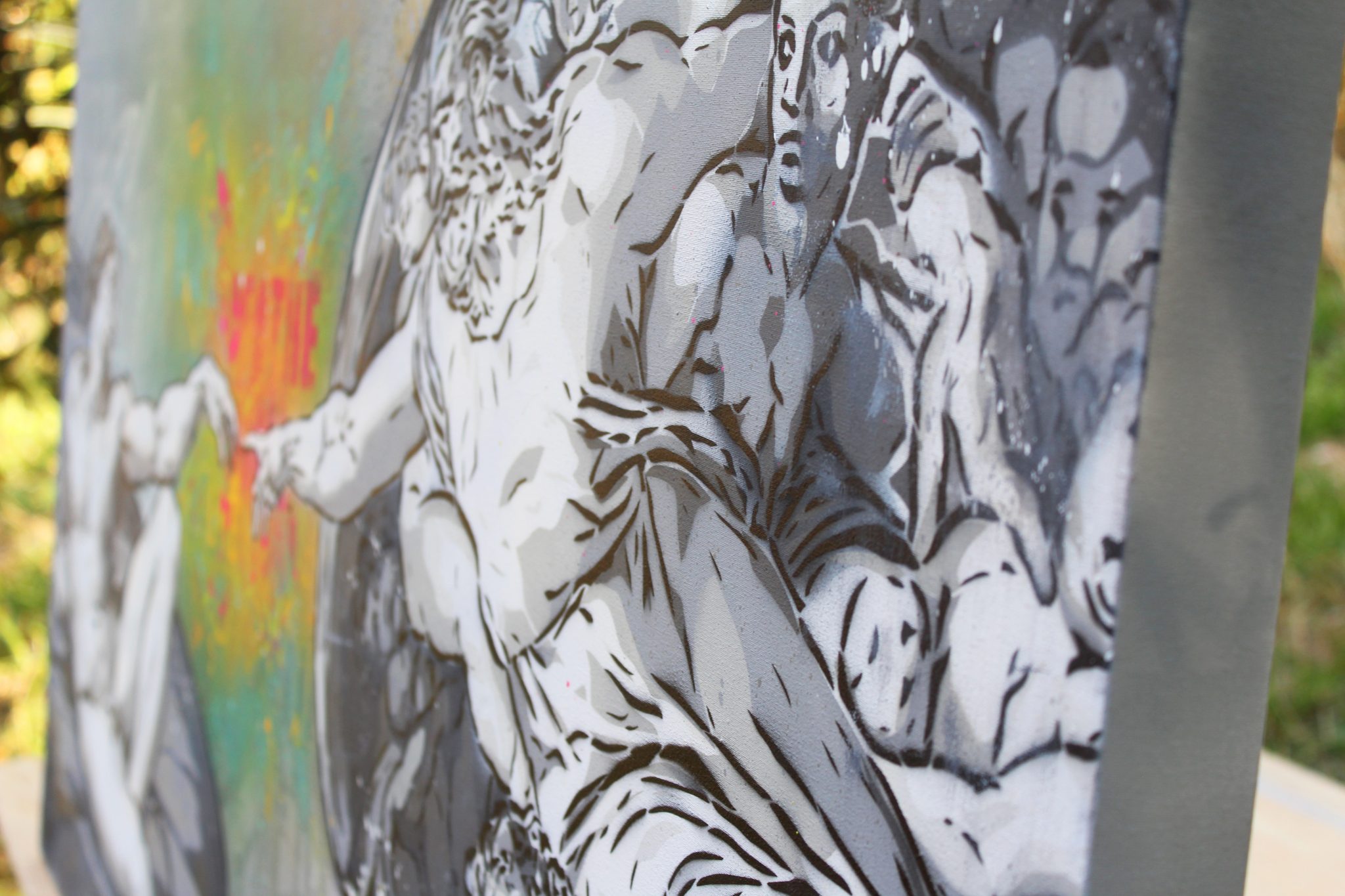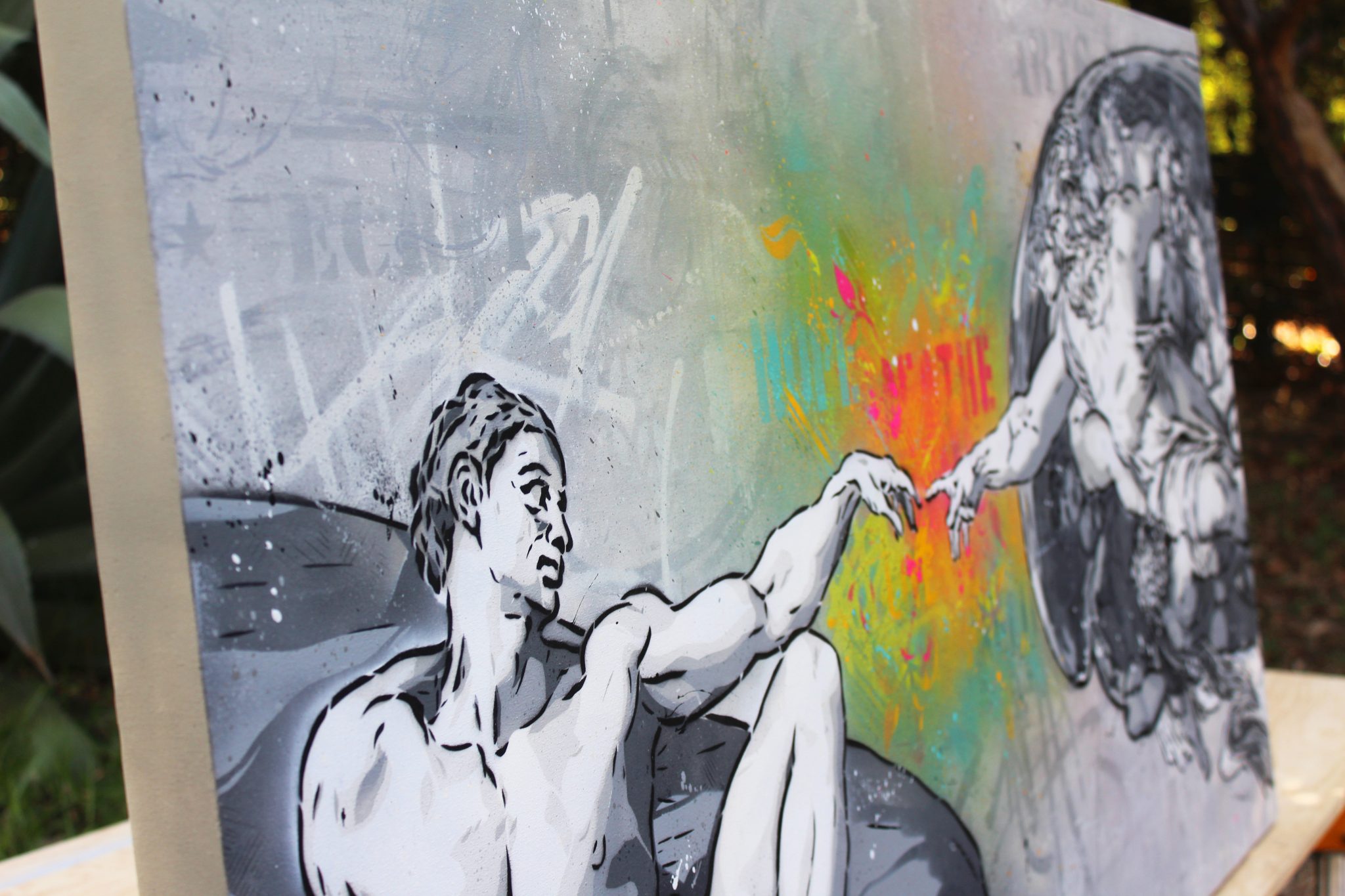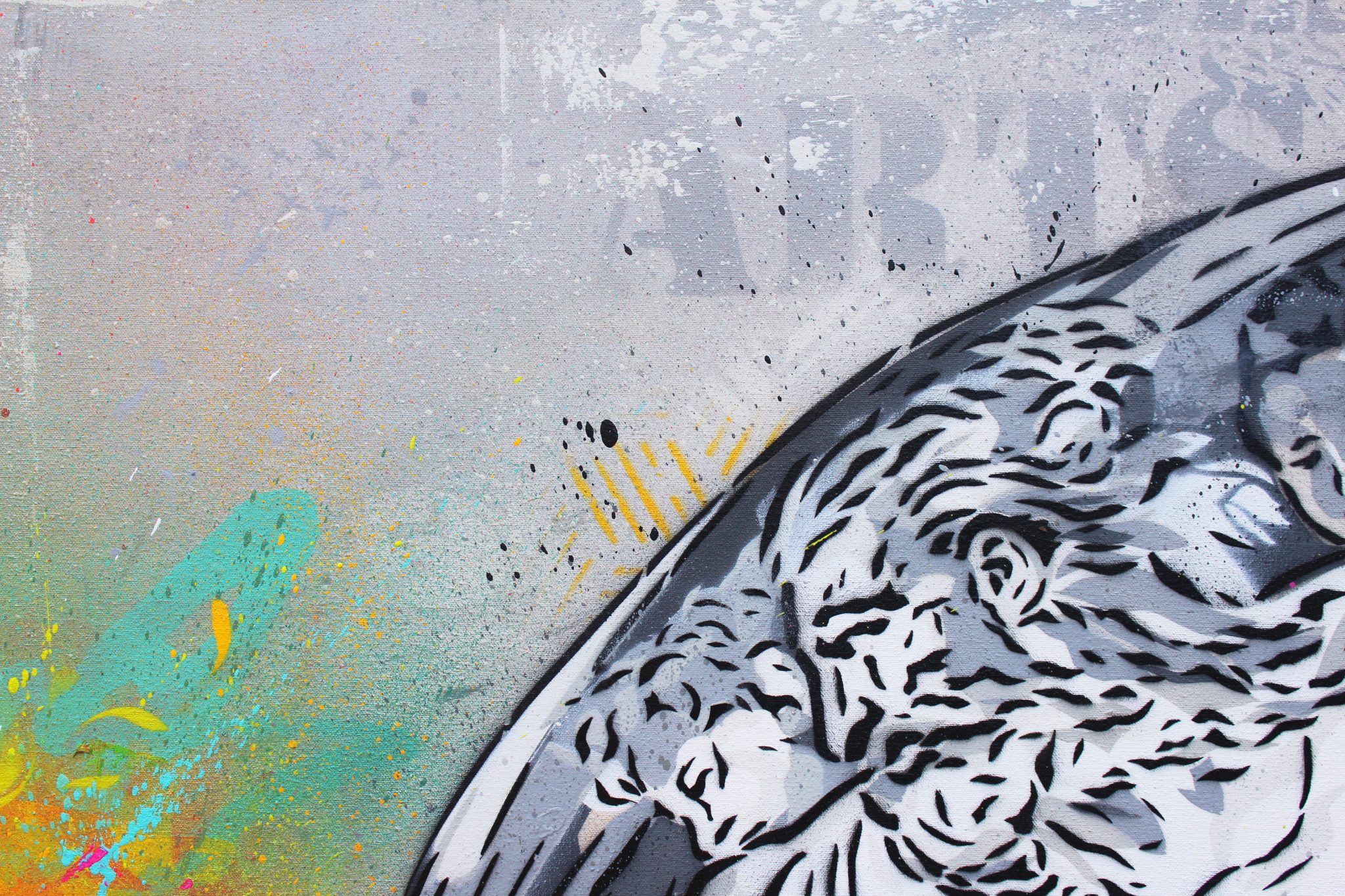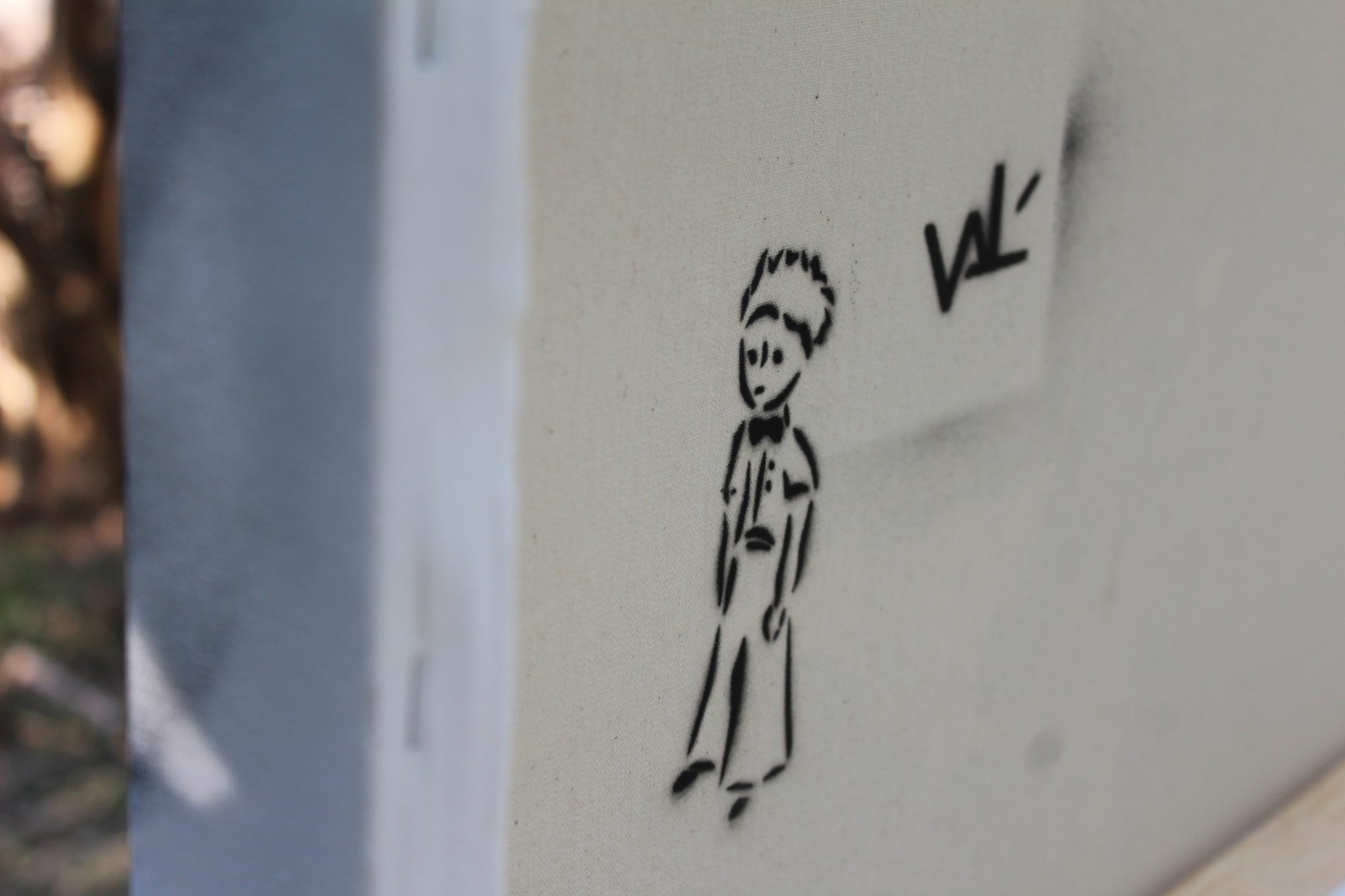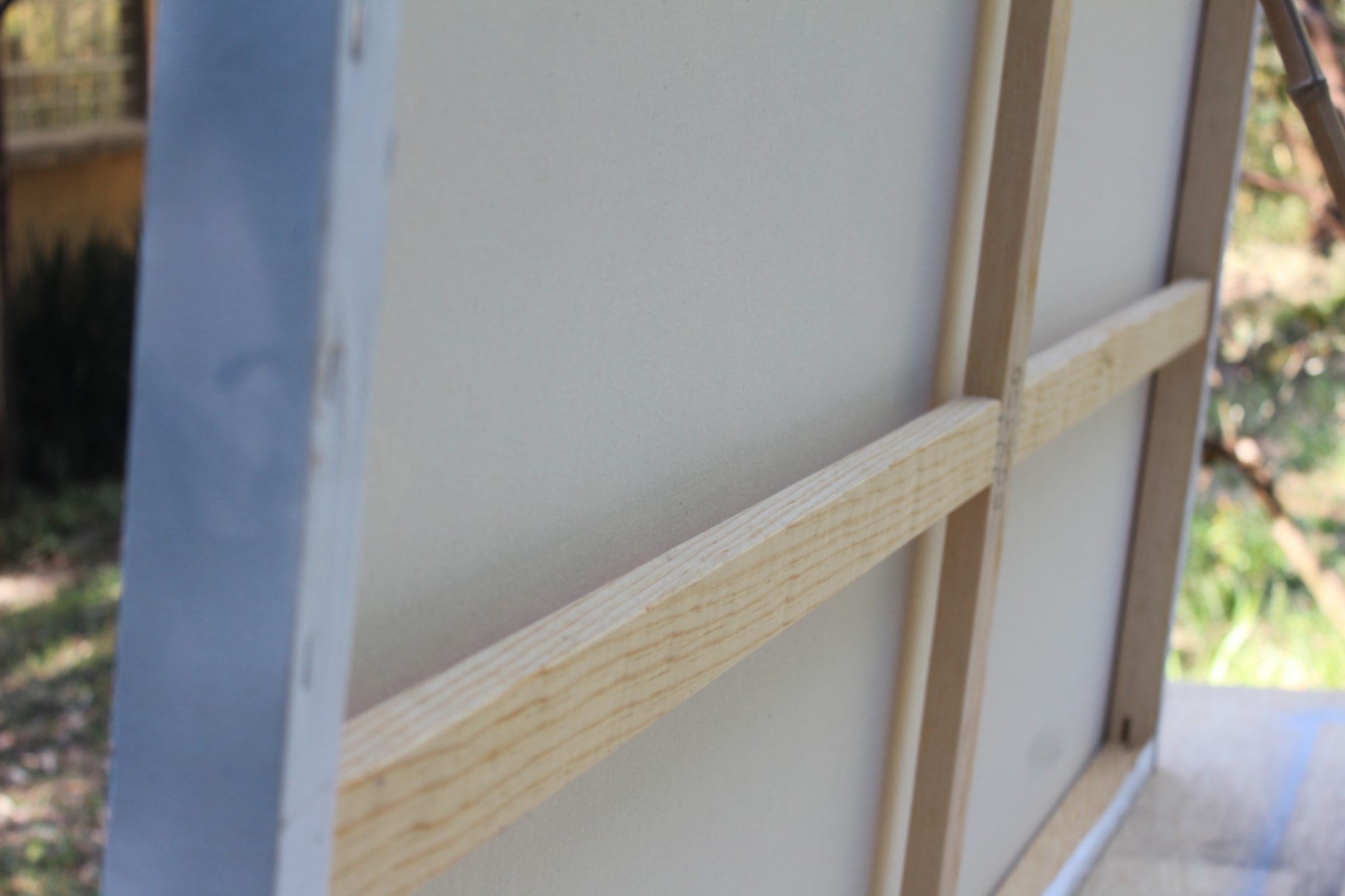 The Creation of Colors – 80x150cm
Original painted art piece
---
5250 €
Prices including tax
Original artwork
Hand-painted
Sent with stamped certificate of authenticity
Free Shipping Worldwide with tracking number
Second artwork of the "Urbanized Classics" collection.
After Leonardo's "The Last Supper", it was time for me to reinterpreted the Michelangelo's masterpiece, the "Creation of Adam" as an urban contemporary piece.
The colorful explosion represent here the creation of life and colors. Contrasting with the greyscale background, the colors slowly expand themselves as if they were making life happening on their way.
1 of 1 – Unique piece
80 x 150 cm (31.5 x 59 inches)
Mixed media (acrylic, spray paint and marker) on professional 3D canvas (sides 4.5cm)
Shipping Free Worldwide
Carefully packed with tracking number
Delivery time: 6 to 10 days